NAPSTER - FREE MUSIC FOR ALL!
The best mp3 program ever to grace the internet is now available at http://www.napster.com
The basic idea is that the program puts users mp3 collections online for other people to download.
Go try it now! Millions of songs are available at very fast download speeds, even very rare tracks!
RADIOHEAD SET FOR TOUR IN A TENT!
The UK tour dates were announced today.
They are as follows:
Sept 1, 2 - Tredegar House, Newport, South Wales
Sept 23, 24, 25 - Victoria Park, Tower Hamlets, London Sept 28, 29
Glasgow Green, Glasgow, Scotland Oct 1, 2, 3 - Victoria Park, Cheshire, Warrington
All shows go on sale and credit card lines will be open at 9.00 am on Saturday, 17th June, 2000. All tickets are 25 pounds plus £1.80 max. for booking fee and postage. Tickets are general admission, unreserved standing. Maximum 4 per application. Radiohead credit card hotline is 0870 122 0011.
SKUNK ANANSIE`s ALBUM IS
OUT AND ITS ANGRY!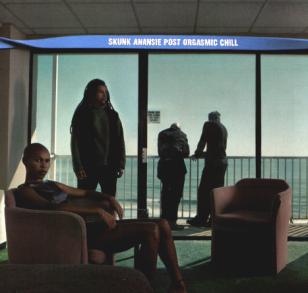 SKUNK ANANSIE have released their new album `Post Orgasmic Chill` and boy is it angry.
Take a listen here at the second track `On my hotel T.V`.
The rest of the album is a mix of deep anger with some great ballards, and more quiet songs.
This is one CD that you should have in your CD collection, if you`re angry, just
slip this on and you`ll realise your anger is nothing compared to skin`s :)
Anyway, heres another track for you to listen to from the album, its called Secretly.
Their previous album `Stoosh` was widely acclaimed, with the single `Hedonism`
rising to the top of the UK charts. Its been 2 years since then and the band have
been doing gigs mainly in South Africa, and they got to meet Nelson Mandela.
If this album is anything like their previous albums : `Paranoid and Sunburnt`
and `Stoosh` it should be a must have for your record collection!
POP IS DEAD IS LAUNCHED!


The Pop is Dead site was launched on the 1st Mar 1999. It was created for lots of reasons, see about me. It will bring weekly updates on the REAL music scene from all types of proper music :). Plus the rarest tracks and remixes from the rarest of CDs and bootlegs.
Where did `Pop is Dead` get its name from? Well it was one of Radiohead`s early songs, see the single covers either side, and sums up my feelings exactly! :) Click here to hear the song.
Copyright James White 200. Note : RealPlayer G2 is required to hear the songs.